REFIT® is a group fitness program that uses positive music, movement and messaging to build community and impact lives. We believe fitness is for every BODY, and our workouts are designed for all shapes, sizes ...and fitness levels.
Creating a powerful BODY + MIND +SOUL + SPIRIT connection through fitness is what makes REFIT® a revolutionary fitness community of world changers and impact makers.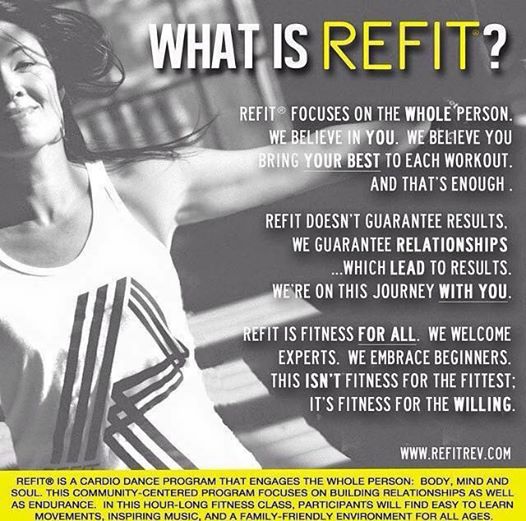 Learn more about REFIT® Greater Toledo. Do you have questions? Contact REFIT® Revolution certified instructor, Dolli Darah by filling out the form below.
Make sure you check out ALL of Epworth's Fitness classes!