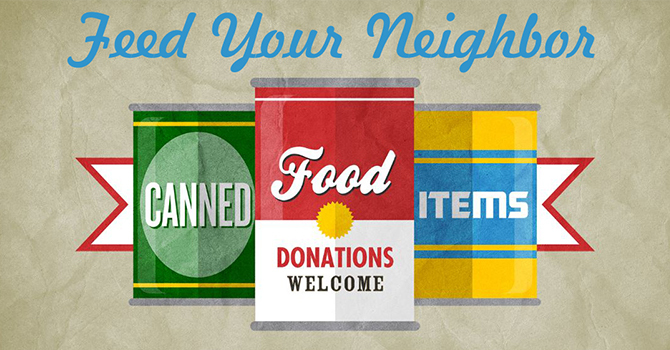 Hunger doesn't take a vacation!
The Feed Your Neighbor program is a unique network of food pantries in the most impoverished neighborhoods in the Toledo area, which serves those most vulnerable populations who, due to personal crisis are experiencing food insecurity. FYN gathers and distributes a three day supply of nutritious, non-perishable food items to persons who otherwise would go without. They're currently asking for the items listed below. Find the wooden donation box on the floor inside the Central Avenue doors. Thank you so much for your generosity in helping our neighbors.
Toothpaste
Shampoo
Deodorant Male and Female
Toilet Paper
Canned Mixed Fruit
Questions? Please contact Carol Bardi using the contact form below.