June 10 - 14, 2019
9:00 am
4855 W. Central Ave.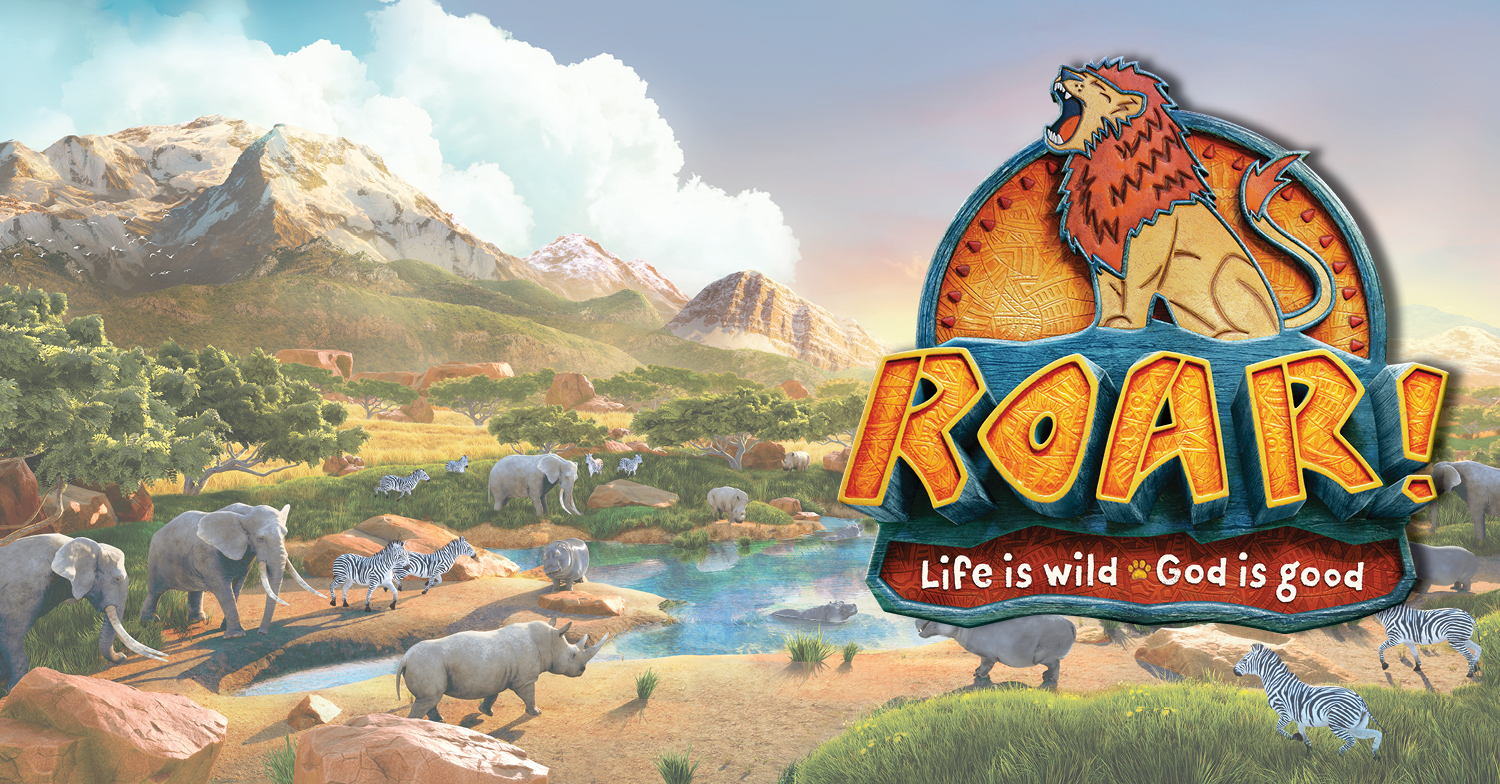 To register your child to participate, or to volunter, click the box below.
Epworth is offering FREE VBC! It's open to preschoolers (age 4 by June 1, 2019 and potty trained). Registration is now closed for grades K-4. Kids will discover even though life gets wild, God is good. Roar is filled with incredible Bible-learning experiences kids see, hear, touch, and even taste! Sciency-Fun Gizmos™, team-building games, cool Bible songs, and tasty treats are just a few of the standout activities that help faith flow into real life. Plus, we'll help kids discover how to see evidence of God in everyday life!
This year we are excited to welcome our 5th grade campers to a brand new 5th grade program! They will join us for our normal opening and closing celebrations then get to spend the morning with our Youth Pastor, Dave Pettingill for a special VBC experience!
How Can You Help?
The main reason VBC is such a success is our volunteers, so help us make Epworth VBC the best week of our children's summer. There are so many ways you can help, and don't worry, all training and materials will be provided. We just need you!
Leaders Teach Short Sessions In Preschool Or Elementary:
Like cool crafts? Be an Imagination station or craft leader.
Like to cook or host dinner parties? Help prepare snacks in the kitchen.
Rather Play? Lead games in the Stampede Sports.
Enjoy telling Bible Stories or acting? Join us in Wild Bible Adventures.
LOVE hanging out with kids? Be a crew leader for 5 children.
*6th graders can be assistant crew leaders
Want to learn more?
Contact Tammy using the form below.