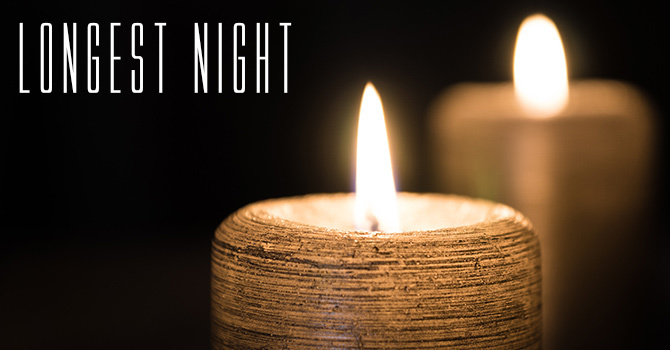 Save to your Calendar
The holiday season and long nights of winter can amplify feelings of grief and loss. Whether you have recently lost a loved one, or it's been years, their absence can make the Christmas season difficult. Missing a loved one, facing major family changes or illness, and navigating job losses or job change are just a few things that can take the joy from the season.
The Winter Solstice just before Christmas is the longest night of the year. From there, each day offers more light. Our Longest Night Service is a different Christmas service – one of scripture, music, quiet reflection, and candle lighting to drive away darkness and to help heal the wounds of loss. Anointing with hands-on healing prayers and communion will be part of the service. For more information, please contact Pastor Beth using the form below.