This event has already occurred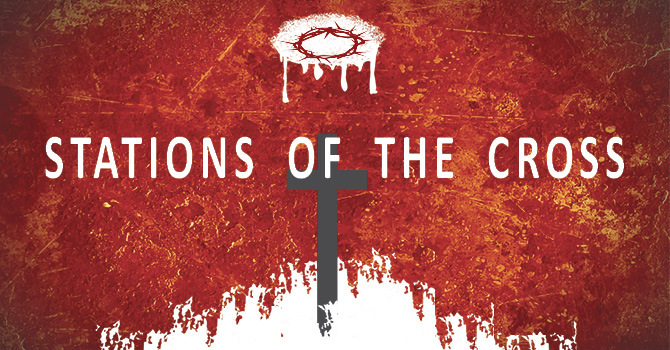 Save to your Calendar
At present, we are following the recommendation of WOC Bishop, Gregory V. Palmer, by suspending all Epworth sponsored activities through Easter. That said, please know we are looking forward in faith, continuing to plan for worship, and hope to gather and celebrate again with you all very soon! We will be prepared upon reopen with sanitization procedures to ensure the safety of our most vulnerable members. We will keep you posted as we continue to work through these details.
After we re-open our doors, please use your best judgement on whether or not to attend our gatherings. If for any reason you feel you should stay home, please don't feel guilty, and know that you are loved. Click here for additional resources for you and your family during this time.
From Gethsemane to the Tomb, come walk with Jesus on Good Friday through the Stations of the Cross. This self-directed worship experience takes place in our sanctuary from 12 noon to 4pm on Good Friday. Come when you can and stay as long as you like.
Each of the fourteen stations focuses on moments leading to Jesus' death on the cross. The stations are portrayed in artwork created by Epworth members and friends from the community and inspired by scripture. A guidebook with the scripture for each station and a reflection from the artist will be available for individual use.
Walk, reflect, and pray on Good Friday any time between noon and 6pm. The Stations of the Cross are open to the public. Invite a friend.